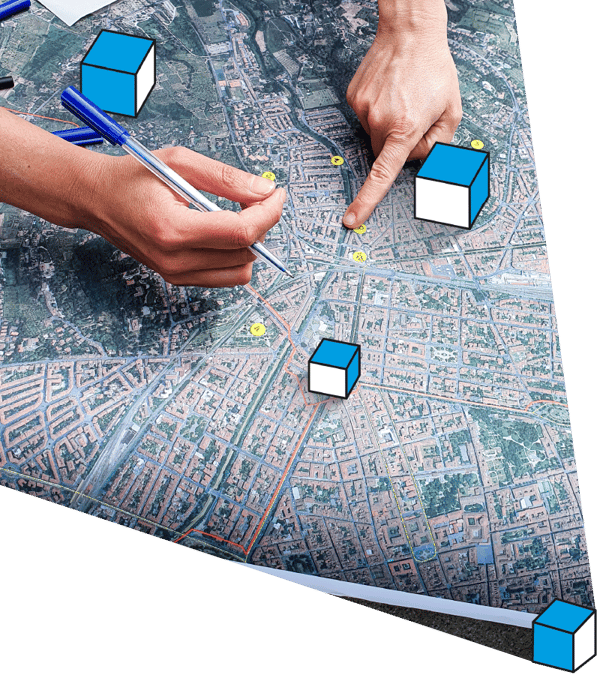 Thursday, September 28TH 9:30 am - 1:30 pm
Urban regenerations: Temporary uses for a participatory and inclusive transition
Curated by T-Factor and IMPETUS
Event information
6 cfp will be awarded for architects who attend all scheduled activities at Many Possible Cities on 28/09 from 9:30 a.m. to 6:30 p.m.
Speakers:
3 international keynote speakers:
__ Paul Citron, Co-founder of Plateau Urbain, President of Surface Plus Utile, Paris
__ Sophie Cottier, Project manager and Urban planner, Perspective Brussels, Brussels
__ Daniel Schnier, Member of ZwischenZeitZentrale, Bremen

PA experiences:
__ Aldo Ianniello, Director of Urban Planning, Tuscany Region
__ Valerio Barberis, Town Planning Councillor, Municipality of Prato
__ Silvia Viviani, Town Planning Councillor, Municipality of Livorno
__ Andrea Benini, Mayor of Follonica

The experiences of the private and social private sector:
__ Elena Bologna, Project manager at MIND - Milano Innovation District
__ Tancredi Attinà, CEO Abitare Toscana
__ Rossana Zaccaria, President Legacoop Abitanti
__ Lorenzo Germak, CEO Paratissima


Moderator: Simone d'Antonio, journalist
Introduction and Conclusions: Simone Gheri, Director of ANCI Toscana and Francesca Mazzocchi, President of LAMA Impresa Sociale
---
The opening event of the fifth edition of Many Possible Cities will present European, national and regional good practices of policies and cases for just and inclusive urban regeneration.

How can temporary uses be used to prototype portfolios of long-term strategic actions, useful to accompany the transitions that drive our time, so as not to exclude population groups and reduce, rather than increase, economic, social and digital inequalities?

We will address the following issues:
Policies and regulations governing temporary uses
Urban agencies for the reuse of abandoned or disused spaces
Financial instruments to support the adoption of temporary uses in urban regeneration
Opportunities offered by the re-use of spaces in Social Housing and Reception
Synergies between ESF and ERDF funding for temporary management of buildings within urban regeneration pathways
The European Federation for Living will be present at the conference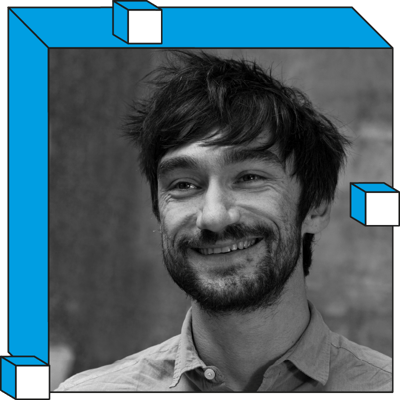 Paul Citron
Co-founder of Plateau Urbain, President of Surface Plus Utile, Paris
Born in 1986, Paul Citron is an urbanist, PHD in urban planning, and professor at l'école d'urbanisme de Paris. He works in the fields of experimental and solidarity-based urban planning. He is co-founder of Plateau Urbain, a temporary-use cooperative ("Les Grands Voisins" project in Paris), and chairman of "Surface Plus Utile", a lobby for a real estate stock dedicated to players working in social and ecological transition.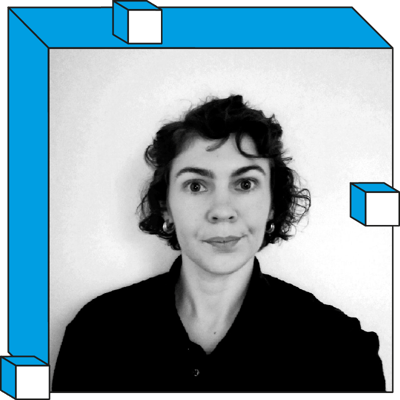 Sophie Cottier
Project manager and Urban planner, Perspective Brussels, Brussels
Architect and Urbanist at Perspective Brussels. Perspective is the leading regional centre of expertise for regional and territorial development in Brussels.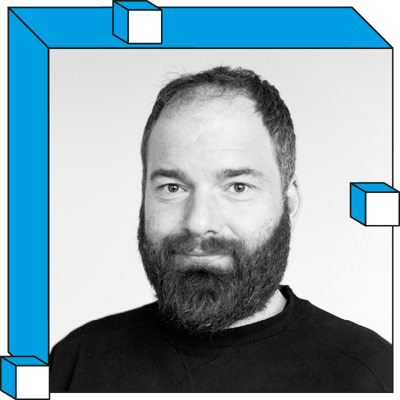 Daniel Schnier
Member of ZwischenZeitZentrale, Bremen
Daniel Schnier lives in Bremen and is a Dipl.-Ing. Department of Architecture. He completed his studies at the Bremen University of Applied Sciences and wrote his diploma thesis on the revitalization of the old Stadtwerder waterworks site. He also worked as a construction management assistant on the conversion and conversion of Speicher XI, postgraduate studies in art and cultural studies at the University of Bremen. Since July 2006 he has been the initiator and co-operator of the AAA – Autonomous Architecture Atelier. Since 2009 he has been involved in the implementation of the ZZZ - ZwischenZeitZentrale Bremen. The ZZZ is now working nationwide to create a network for temporary use on behalf of the federal government.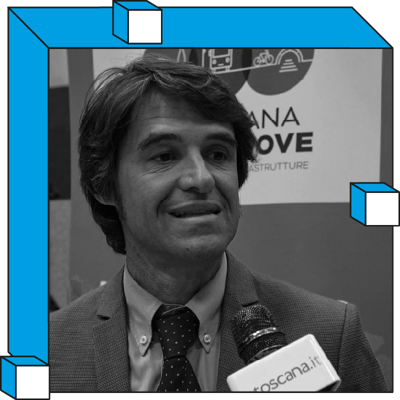 Aldo Iannello
Director of Urban Planning, Tuscany Region
Director of urban planning and housing policies for the Region of Tuscany. He deals with spatial government policies, landscape planning, housing policies.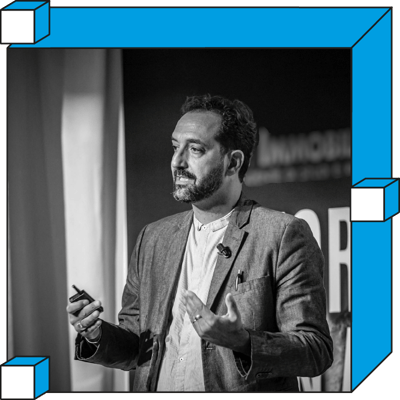 Valerio Barberis
Town Planning Councillor, Municipality of Prato
Valerio Barberis is the Deputy-Major for Urban Planning, Environment and Circular Economy of the City of Prato. Valerio is graduated in Architecture at the University of Florence where he carries out teaching and research activities as Adjunct Professor at the Department of Architectural Planning. In his role as policy maker he promotes an overall vision of the future of the city of Prato, which takes shape in the formation of an Urban Agenda that is emerging in the national and European panorama, in the debate on sustainable local development. From 2016 he is the coordinator for Italy in the Partnership on Circular Economy within the Urban Agenda for the EU program, undertaken by the European Commission.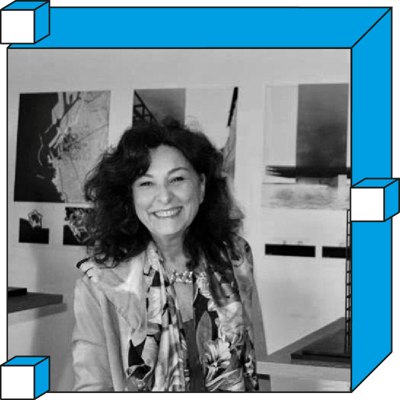 Silvia Viviani
Town Planning Councillor, Municipality of Livorno
Silvia Viviani is the Deputy-Mayor for Urban Planning and Public Works of the City of Livorno. She is Vice President of the Ecological and Solidarity Transition Association. From December 2013 to July 2019, she was the president of the National Institute of Urban Planning. Her extensive familiarity with numerous disciplinary, scientific, technical, and administrative facets, nurtured through her professional experience as an architect and urban planner, underscores her distinctive proficiency to support public authorities in diverse urban planning domains, including territorial, landscape, environmental evaluation, communication, and engagement.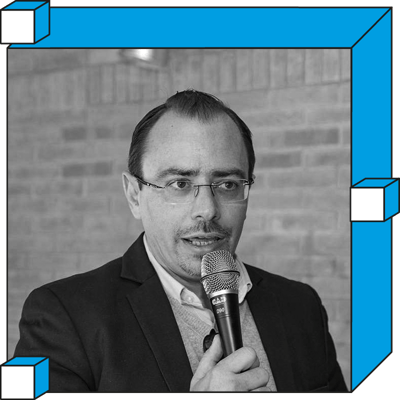 Andrea Benini
Mayor of Follonica
Andrea Benini has always lived in the city that elected him mayor on 8 June 2014 with 58.04% of the vote. Before dedicating himself to politics, he worked for the newspaper Toscana Oggi, a monthly publication of the regional dioceses. His political career began in 2004, as a municipal councillor in Follonica on the Margherita lists. In the following term of office, from June 2009 until March 2011, he served as President of the Municipal Council, then became Deputy Mayor with delegations to culture, social and sports policies, the Health Society and international cooperation, in addition to being appointed President of the municipal institution Es. The mayor appointed his council on 24 June 2014, and held to himself the delegations of town planning, social policies, voluntary work, health, and sport.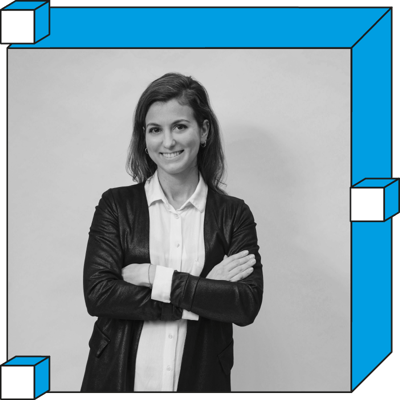 Elena Bologna
Project Manager at Plus Value in MIND - Milano Innovation District
Elena joined PlusValue in 2020 and currently serves as the Head of the Urban Regeneration Department. Her role focuses on leading research and development projects with an emphasis on innovation ecosystems, public-private partnerships (PPP), social impact, and inclusive design. With extensive international experience, her expertise spans social innovation, entrepreneurship, urban regeneration, community engagement, and stakeholder management. Elena holds a Master's degree in Architecture and Urban Development from France and a Master's degree in Social Innovation from Austria.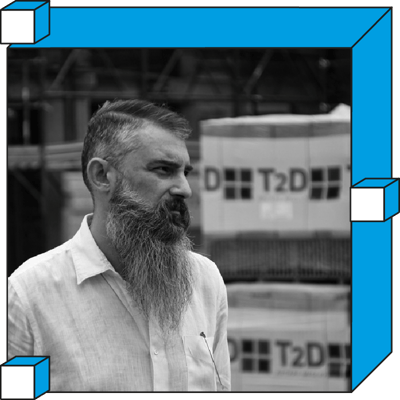 Tancredi Attinà
CEO Abitare Toscana
Architect, CEO of Abitare Toscana, company of advisoring and management for social impact investors, who deal with the evolution of welfare, primarily housing, and does so by placing the social component at the center of the real estate investment to be managed: the social housers. Manager anb Cooperator, I promote networks based on a "Team of Teams" engagement, and in any case, socially oriented in the governance and management of the entire value chain, which experiment "urban housing", that is a new way of living in the city by experimenting with tools and ways to innovate cooperation, and the third sector in general, as a form of sustainable management of collaborative living contexts and their respective proximity areas.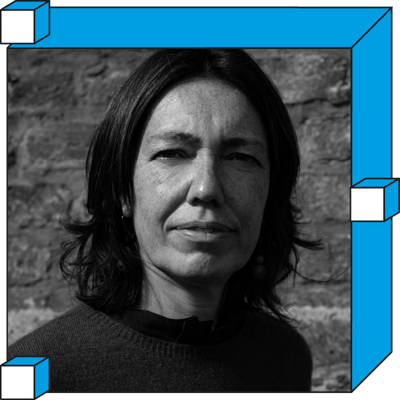 Rossana Zaccaria
President Legacoop Abitanti
Rossana is the President of Legacoop Abitanti, one of the Italian national association of housing cooperatives; she coordinates activities of the Housing Cooperatives at national level. Between 2002 and 2015 she operated as Project Manager of projects funded by the European Commission about different topics concerning social and technological innovation, as environmental sustainability and community involvement, energy efficiency, Ambient Assisted Living.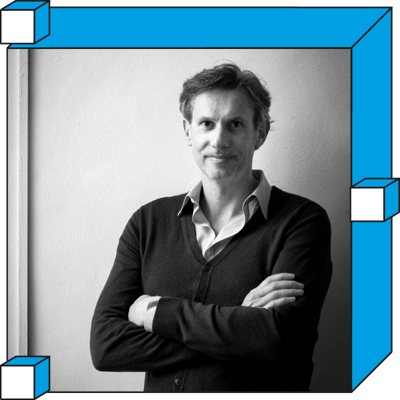 Lorenzo Germak
CEO Paratissima
Architect, 48 years old, founder of Paratissima in 2005 and CEO of PRS Srl - Paratissima Produzioni & Servizi - Impresa Sociale since 2017, a company that deals with events and activities in the field of contemporary art, creativity and design. He also works as a consultant and project manager in the fields of cultural and sports marketing, territorial enhancement and property management for socio-cultural projects.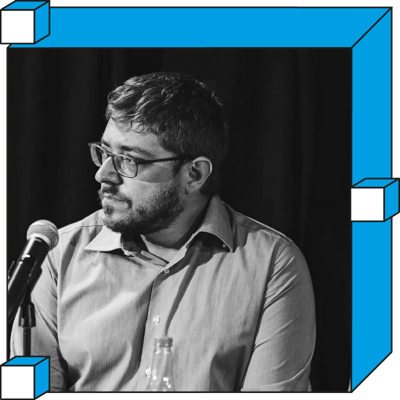 Simone d'Antonio
Journalist
Simone d'Antonio is an expert in sustainable urban development and supports numerous cities in Italy and Europe in the creation of integrated strategies and plans. He is currently lead expert of the European network on night policy issues Cities After Dark funded by the URBACT programme. He has worked with numerous European programs on cities, including Urban Innovative Actions, URBACT, Urban Agenda for the EU and Covenant of Mayors, while globally he has collaborated with C40 Cities on just transition issues and with UN-Habitat in the process on the New Urban Agenda. He is author of Le città sono la soluzione (Cities are the solution) published by Donzelli in 2021.
Introductions and Conclusions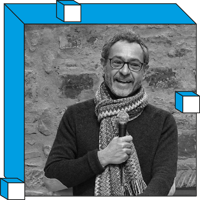 Simone Gheri
Director of ANCI Toscana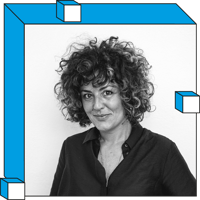 Francesca Mazzocchi
President of LAMA Impresa Sociale